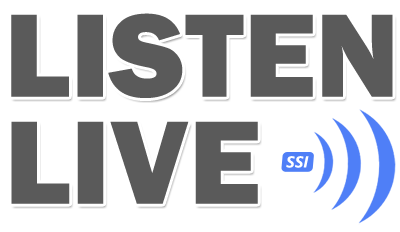 WPJC.FM is the radio station ministry of Feeding The Soul Christian Ministries. According to Rev. Dr. Tracy Scott, "The concept of WPJC.FM is consistent with our ministry and mission statement. We wanted to create a radio station, where people who are hurting, sick, or in need of encouragement could be ministered to in music, song and word."
WPJC.FM provides an excellent format to spread the gospel message to those most in need via the Internet. If you're not familiar with Internet radio you're in for a treat. Unlike AM or FM, you'll be able to follow WPJC.FM just about anywhere you go. Also known as WiFi radio, our station can be accessed on computers, cell phones, in the car, IPods and on media centers such as the Xbox 360, Playstations and WiFi radios. Best of all, you will be able to catch WPJC.FM whether you're at work, visiting family or working around the house or in the garden. Likewise, WPJC.FM has an exceptional CD sound quality that is better than traditional FM radio stations.
WPJC.FM plays more music per hour than any over-the-air commercial station. While music worship is the main focus, we also carry ministries.
Our day time line up from 12am to 5pm (CST) includes gospel worship music featuring artists such as: Aretha Franklin, Donnie McClurkin, Vanessa Bell Armstrong, Daryl Coley, Richard Smallwood, Brooklyn Tabernacle Choir, Winans, Andrae Crouch, Helen Baylor, Babbie Mason, Timothy Wright, Shekinah Glory, Yolanda Adams and Donald Lawrence.
From 5pm -12am (CST), you will hear gospel jazz from artists like: Jonathan Butler, Kirk Whalum, Grover Washington Jr., Terrance Richburg, Kevin Turner, Ron Brown, Roland Gresham, Ramsey Lewis, Allen & Allen, Ben Tankard, 3 Central, Mel Holder, Tyrone Birkett, Donald Hayes, Wayman Tisdale, Angella Christie, Ralph Lofton and up and coming artist like Steve Lambert, just to name a few.
Many listeners have stated "When I listen to the station, I am so much in the presence of the Lord, that I find myself just weeping and thanking Him for all that He has done. The first thing I do when I get to work is turn on the station."
So if you're hurting, sick, depressed, worried or just desire to be in the presence of the Lord, we trust you'll enjoy the ministry of WPJC.FM.